GREAT NEIGHBOURHOODS - GREAT HOMES
EXCLUSIVE SERVICES
Benefit from the full potential of our online services, free of charge, and with no obligation.
Full MLS Search
Register and gain access to 60% more listings and instant updates when you search MLS Listings.
Free Home Evaluation
Find out how much your home is worth, and receive a complimentary Home Evaluation Report.
Latest Listings Alert
Get notified as soon as new properties are listed in your desired area, before they are available to the public.
MEET STEVE MORAN
2023 Canadian Housing Market Outlook
Amid rising interest rates, and a looming recession, RE/MAX Canada is anticipating a modest decline of 3.3 per cent in average residential sales prices across the country in 2023. The estimates are based on surveys of RE/MAX brokers and agents from coast to coast, as reflected in RE/MAX's 2023 Canadian Housing Market Outlook Report.
2023 RE/MAX Report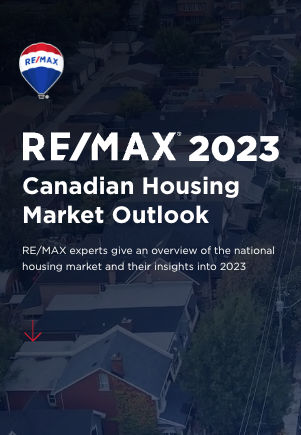 RECENTLY LISTED PROPERTIES
REAL ESTATE USEFUL TOOLS AND INFORMATION